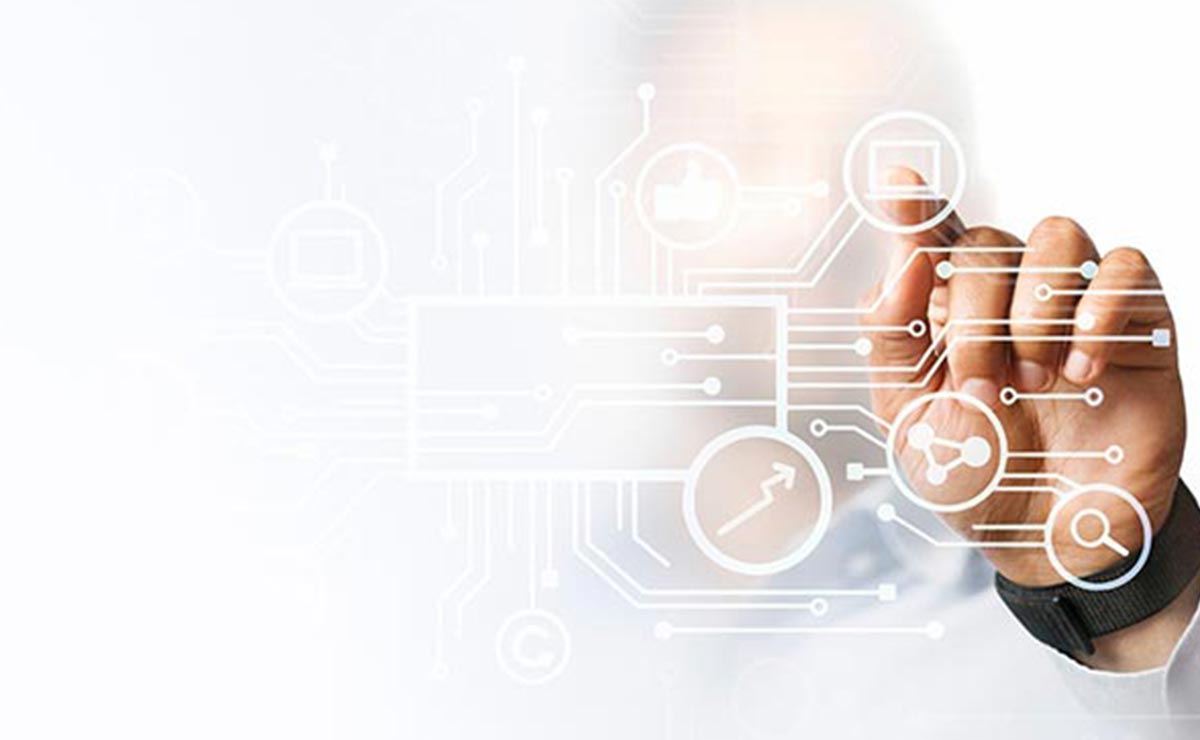 What is a Virtual CIO?
A virtual chief information officer, or vCIO, consults with your business about its IT infrastructure as a third-party contractor, rather than as a salaried, in-house chief information officer (CIO).
While Virtual CIO services can vary substantially, the focus of a vCIO typically goes beyond maintaining existing IT infrastructure. Rather, they seek to provide long-term value by identifying opportunities to innovate that will benefit your business.
A vCIO offers expertise and advice to a business on everything concerning its IT operations. This may include developing strategic IT objectives, budgeting and analyzing current IT processes before formulating and implementing new ones.
Virtual CIO consulting services may be offered as a standalone service by a third-party contractor, or they could be part of a comprehensive package from a Managed Service Provider (MSP). While MSPs tend to focus primarily on technology service delivery, a vCIO goes deeper and seeks to better align the company's IT infrastructure with the broader goals of the business.
As with MSPs, vCIO services are becoming an increasingly attractive option for businesses with limited resources that recognize the need to keep pace with digital transformations to remain competitive.
This is especially so for SMBs that may have basic IT infrastructure or an understaffed, perhaps even non-existent, IT department and so don't have the capacity to roll out wholesale IT improvements and upgrades.
What's the Difference Between a CIO and a vCIO?
The roles that a CIO and vCIO play in a company are similar, but there are some crucial differences.
As previously mentioned, CIOs are employed by the company as staff and hired through traditional recruitment channels, while a virtual CIO is an independent contractor that is brought on board, typically through an MSP or IT consulting firm. A CIO works only for the company that employs them, but a vCIO may have multiple clients, depending on the agreement that's in place.
This means a vCIO often costs less than a CIO, which is a well-remunerated position that includes benefits. A vCIO service, however, works more like a subscription package. The price is negotiated between the client and the company offering virtual CIO consulting services and is usually based on an hourly rate or a flat fee with no additional benefits. The company pays for the exact IT services it is looking for and nothing else.
The distinction between a salaried employee and a contracted service entails another difference between CIOs and vCIOs. While their responsibilities may be largely the same, the way they manage these will differ substantially.
A CIO will likely understand the company inside-out; its internal structure and its decision-making processes, for instance. These could be crucial qualities for a business, but while a vCIO may not initially share these, they can offer a new perspective and a degree of objectivity to issues that may have been neglected as a result of internal company politics or groupthink acceptance that nothing can be done to remedy the problem.
What are the advantages of a vCIO?
While cost savings are a considerable advantage to vCIOs, there are other benefits to be aware of as well.
1. Simplified Recruitment
Hiring and training a CIO takes considerable time, and generally requires the support of a human resources department. Especially if your business has an ongoing relationship with an MSP that offers vCIO services, you can quickly put in place an experienced professional to oversee your IT operations.
2. Availability
Most vCIO consulting services come with 24/7 support as standard. Salaried staff invariably work 9 to 5. There is also a great deal more flexibility with a vCIO than with a CIO. Perhaps your business needs support for a time-limited project rather than a long-term hire? Then it might make more sense to contract a vCIO.
3. Outside Perspective
As briefly mentioned, a vCIO brings an outside perspective to your company's IT operations. While they may not be familiar with the inner workings of the business straight away, they are in a position to provide unbiased advice and guidance, as well as to bring in new ideas based on successes they may have had at another company.
4. Expertise
A vCIO from a reputable contractor like Vertikal6 brings a wealth of expertise that would normally be out of reach for most SMBs. Indeed, an SMB can hone in on exactly the skills and qualities they're looking for without being put off by the salary that generally goes along with such expertise.
What to look for in a vCIO
What specific skills and qualities should a vCIO have to truly add value to your company's IT operations?
1. Strong, interpersonal skills
Communication is key, especially when working with a vCIO who is paid on the clock.
As such, it is important to start by clearly setting out respective expectations and laying these out in what's known as a Service Level Agreement (SLA). A vCIO needs to discuss their availability with you, how quickly they can respond to questions and issues, what form their guidance will take and how far their responsibilities extend.
As an outsider coming into a foreign work environment, a vCIO needs to adapt to your workplace culture. They must show an interest in your company's operations, get to know the employees, and try to find a way to best work alongside them.
2. Knows how to align IT strategy with the goals of the businesses
vCIOs need to be able to merge the vision of decision-makers at the company with the IT infrastructure necessary for it to be realized. To do this, they must be proactive. This means submitting proposals for new projects that decision-makers will likely not have considered but that will help the company reach its goals. A quality vCIO should be the bridge connecting your company with the technology powering its digital transformation.
3. In-depth knowledge of trends in technology
VCIOs should be at the forefront of understanding emerging technologies that may better serve your company. They should also be able to explain what advantages a new technology will bring and how it will fit into your existing technology portfolio.
4. IT project planning and management skills
A skilled vCIO needs to be an expert project manager that's comfortable juggling multiple responsibilities at once.
After understanding your IT objectives, they must formulate a plan to realize them and then put it into action. Whether the project concerns disaster recovery, cybersecurity training, or intellectual property protection, they should be in a position to recommend and implement the relevant IT services while ensuring their compatibility with existing or planned IT infrastructure.
A crucial part of skilled project management is accurate and timely technical reporting to the client. These should take place periodically, perhaps every quarter, so that the decision-maker can assess progress and the vCIO can better understand whether they're on track and what changes may need to be made.
5. IT budgeting experience
It's one thing to recommend an improved technology, but a quality vCIO should also be well-versed in cost optimization strategies. Will the new service provide real added value?
As part of their budgeting responsibilities, a vCIO should also be able to accurately monitor the return on investment for newly-implemented and prospective technologies.
Key Takeaways
Virtual CIO services can provide SMBs with expert IT guidance and consultation
Onboarding vCIOs takes less time and is more cost-effective than hiring CIOs
Virtual CIOs offer an outside perspective to your company that can help unlock innovation
Virtual CIOs bring a long-term outlook that aligns your company's goals with its IT infrastructure
Contact us to schedule a free IT strategy session today.
Click below or call our Rhode Island headquarters at: 401-825-4400.