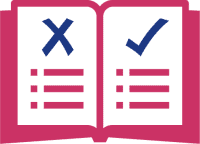 IT Assessment Services
Our technology assessment services allow you to pinpoint strengths, opportunities and risks in your IT environment.
The first step in strategic planning is gaining a comprehensive overview of your current technology ecosystem. Vertikal6's Technical IT Assessments include a detailed evaluation of your current IT situation, as well as your organization's goals, challenges and budget. Our approach is anchored in clear communication with your team and enhanced by the use of our award-winning Enterprise Strategy Platform (ESP) software.
A solid foundation for data-driven IT strategy decisions.
Powered by industry-wide best practices, our technical IT assessment services are uniquely comprehensive. We ask more than 160 detailed questions, review the condition of your on-site hardware, and collect real-time data on security risks and network performance. This provides a basis for our initial recommendations, and informs our thinking as we create your customized IT roadmap.
Technical IT Assessment
How our IT assessment services ensure your IT environment is conducive to business growth.
Contact us to schedule a free IT strategy session today.
Fill out the form or call our Rhode Island headquarters at: 401-825-4400.