Comprehensive Managed IT Support
Simplify, secure and optimize IT with our all-inclusive managed IT support solution.
With our comprehensive and cost-effective managed IT support solution, MaxCare, you'll receive proactive end-to-end support that's custom-tailored to help you achieve your unique business objectives. We provide 24x7x365 HelpDesk, network monitoring and remediation services along with top-tier strategic guidance and engineering expertise. You'll experience cost savings, increased efficiency and greater peace of mind, freeing you from worries and allowing your team to focus on their core mission.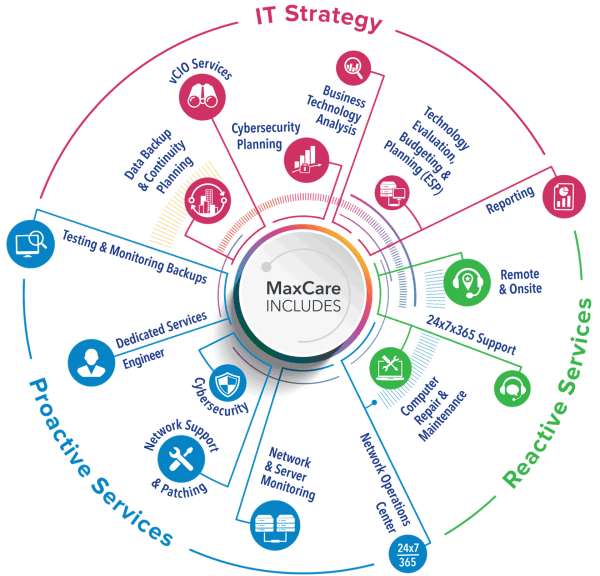 Managed IT Support Services
Find out how our comprehensive managed IT services can give your business the efficiency needed to grow.
Expect more from Managed IT support. Get started today.
Get started today by filling out the form to book a free strategy session today, or call us on: 401-825-4400.