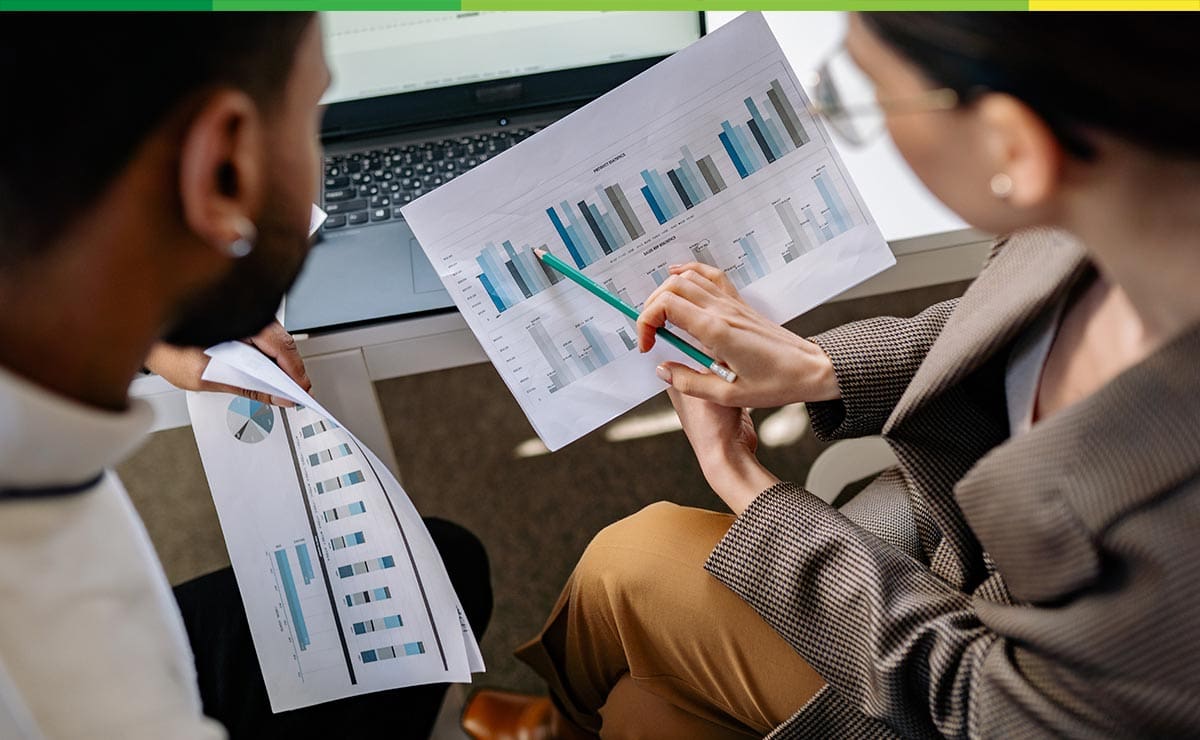 Information security is a core aspect of just about every business nowadays. Whether protecting customer and client data or intellectual assets, businesses need to safeguard sensitive and valuable information to build trust and remain competitive.
In the past, this responsibility has often fallen on a company's Chief Information Officer (CIO), Chief Technical Officer (CTO), or Chief Compliance Officer (CCO). Information security, however, is just part of the brief for these roles.
Cyber attacks, thefts, and breaches are on the rise though, so more businesses are recognizing the need for a reliable and experienced practitioner that's solely responsible for the big picture of a company's information security.
As such, many businesses are now recruiting for a Chief Information Security Officer (CISO), which is typically a full-time internal position with a team of employees under their direct guidance.
For a lot of companies though, hiring a full-time CISO is neither possible nor necessary. Instead, they are opting to recruit the outsourced services of a virtual CISO (vCISO), whose functions are much the same but with certain crucial distinctions which we will outline in this article.
What is a vCISO?
As with a CISO, a vCISO uses their cyber and information security expertise to establish, manage and maintain an organization's information security infrastructure.
Every business's information security needs are different, but some of the responsibilities of a vCISO may include:
Evaluating third parties with access to business data
Ensuring regulatory compliance in handling customer and client information
Coordinating information security audits
Aligning the company's information security program with its overarching strategy
Providing threat analysis and real-time strategy updates
Anticipating future information security threats
Discovery, triage, and remediation of threats
As a senior-level position, a vCISO will also typically manage a team of information security officers and is often expected to present updates on the business's state of information security to executives and the board.
Where a vCISO differs primarily from a CISO is that it is an outsourced position, and services are usually rendered to a company on an ongoing basis, often remotely and part-time.
What are the benefits of a vCISO?
The common profile of a vCISO is someone with decades of experience in the cybersecurity industry who can use their expertise to design a company's information security strategy and help with its implementation if need be.
A CISO can also provide this, but it is a role that is very much in demand and as such, they are hard to find and expensive to recruit on a full-time, in-house basis. The average salary of a CISO is more than $200,000 a year. This is manageable for a large company, but many small to medium-sized businesses (SMBs) have similar information security needs but cannot afford to pay such a salary.
A vCISO costs around a third of this on an annual basis and so is an affordable option for such companies, as well as offering greater flexibility in terms of how the role functions and for how long. This means a vCISO can be in place to supplement an existing information security team or as an interim solution until the company has sufficiently scaled or transitioned to a full-time CISO.
In the meantime, recruiting a vCISO on an ongoing basis for clearly-defined tasks ensures companies with smaller means can access the same level of information security expertise without huge financial and training commitments.
Which businesses would most benefit from a vCISO?
As outlined, larger SMBs are best positioned to benefit from a vCISO due to their limited budgets, but there are other important aspects to an organization that may determine how appropriate it is to hire a vCISO.
1. The business hosts sensitive information
Most companies today have sensitive information on hand, even if it is only that of their employees. Some SMBs may have sensitive information that is more lucrative to cyber criminals than others though, or they may have even more stringent regulatory requirements.
2. The business has targeted information security requirements
Some SMBs may only want a CISO to fulfill a few tasks for a limited period, such as designing and performing a penetration test or ensuring data is secure during a migration. In such cases, it doesn't make sense to employ a full-time CISO.
3. The business requires a very specific skill set
The SMB may operate in a relatively niche field or industry, making it all the more difficult to recruit a suitable CISO. Recruiting a vCISO, especially when hired through a larger managed IT services provider, widens the pool of candidates considerably, making it more likely the SMB will find the vCISO, or team of vCISOs, that they need.
How can SMBs benefit from a vCISO?
Much of this remains theoretical though. A few brief case studies may illustrate exactly how SMBs can benefit from a vCISO.
1. Bridging until a new CISO is hired
The departure of a CISO can leave a gap that's hard to fill. Qualified candidates can be hard to find, especially in smaller cities and rural locations. Until a business finds the right fit, an experienced vCISO can come in to steady the ship and ensure a smooth transition.
2. Designing a robust cybersecurity program for a small business
Even the smallest businesses have extensive regulatory obligations for information security. A vCISO working part-time can help such companies craft a security program that would otherwise be outside their capacities.
3. Cybersecurity budgeting
The pace of change in cybersecurity is rapid, so decisions on where to allocate resources has to be on point or a company risks frittering away money on redundant features. A vCISO has the experience to look at a cybersecurity budget and consider how to most effectively and efficiently use it in line with a company's needs and priorities.
How to source a vCISO for your business
If you've decided that your business would benefit from a vCISO, the next step is to find one.
The first thing you have to do in this process is nail down exactly what you want the vCISO to do in your organization. This will bring to the fore the skills, qualities, and experiences that you require. At this point, you will be able to look for candidates that meet these requirements.
A managed IT services provider will also be able to advise you on a suitable vCISO once you are clear on what you want to achieve.
Vertikal 6 is one of New England's fastest-growing providers of managed IT services.
Each of our vCISOs brings more than 25 years of industry experience to the table. Drawing upon this expertise, as well as insights gleaned from Vertikal 6's IT strategy platform, our vCISOs are equipped to lead your organization's information security strategy, ensuring it aligns with your long-term ambitions and pushes them forward.
Get in touch for a free, no-obligation strategy session to discover how we could work together to benefit your organization.
Contact us to schedule a free IT strategy session today.
Click below or call our Rhode Island headquarters at: 401-825-4400.