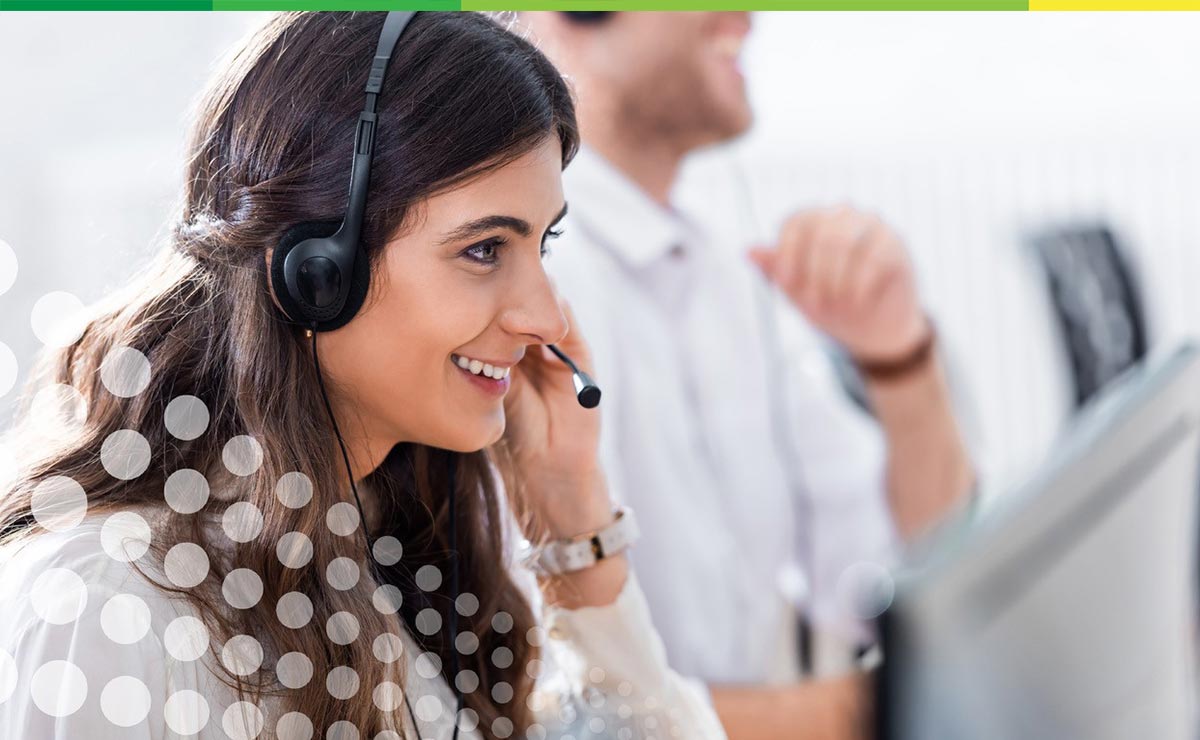 IT help desk outsourcing is an increasingly attractive option for growing businesses as it enables them to access premium IT support services for their customers and employees without having to invest huge sums on infrastructure and establishing an in-house team.
This is important as the burden of customer support for IT-related issues tends to accelerate faster than a company's growth. Entrusting some or all of this support to outsourced help desk services removes this growth constraint and allows companies to fully focus on their core revenue-generating activities.
While there are many benefits of an outsourced helpdesk, recruiting and entrusting an external team to handle such a crucial element of a company is a decision that shouldn't be taken lightly. Customers demand efficient and helpful support for any IT-related problem they may face, while the productivity of your employees will be severely hampered if IT issues are not resolved quickly.
So, you need to be sure that the external organization that manages or supports your IT helpdesk is extremely competent, reliable, and a good fit for your company.
In this article, we'll dig a little deeper into the potential roles played by outsourced help desk services and consider the qualities you should look out for when choosing an outsourced helpdesk specialist for your organization.
What is a helpdesk service?
A helpdesk is a type of service an IT user can call upon to get help with a technical issue.
At its most basic level, a helpdesk service may simply be a desk with an IT specialist on hand to take calls. Or, for major organizations, a helpdesk service may be a complex, tiered network of support across the world with requests for help made online, over the phone and in person.
The term 'helpdesk service' is often used interchangeably with others such as 'technical support' and 'IT support' but there are some differences in meaning.
A helpdesk service is generally in place to respond to customer queries while an IT support service or 'service desk' tends to concern more complex issues that are often raised by employees within the organization.
That said, there is significant overlap between the two so many outsourced helpdesk service providers can also provide more comprehensive technical support and management, as well as handling customer queries.
Levels of helpdesk support: L0, L1, L2, L3, L4
This overlap in meaning relates, in part, to the diversity of problems that may arise, from routine, quick fixes to more challenging issues requiring a specialist.
To help manage the range of support inquiries that an organization will have to deal with, IT help desks are typically structured across different support levels. Each level of support has specific functions so, rather than forwarding all inquiries to the first available helpdesk member, the ticket is instead directed to the most relevant level.
Using levels of helpdesk support allows companies to streamline the support process and ensure issues are dealt with expediently.
L0 – Self-service
At the ground level, customers and employees are encouraged to find the solution to their problems on their own.
Not entirely though. While they don't interact directly with an IT staff member, they make use of self-service resources put in place by the helpdesk services team. This may take the form of a self-service portal that includes basic how-to guides, a knowledge base, and an FAQ page.
This level of support is best suited for issues such as password resets, the logging of non-urgent incidents, or new hardware and software requests.
Having this support level in place not only frees up IT staff but also empowers customers and employees to take the initiative and learn how a particular process is carried out.
L1 – Basic support
This level of support typically entails human interaction with a help desk analyst who is trained to solve common issues, often with the help of a script. As such, aspects of this role are now increasingly being fulfilled by AI.
In general, L1 concerns basic IT and troubleshooting support for issues concerning network connections, computer diagnoses, and user account management.
To illustrate the distinction between L0 and L1, the former may be all that is required if the customer needs to reset their password to access their account. However, if they do not have access to a user account due to specific permission or privilege settings, then this may be something that L1 helpdesk services can assist with.
L2 – Technical support
This level is for in-depth assistance from more experienced and knowledgeable IT technicians. Examples of more complex issues include software glitches, bugs that appear following a system update, or hardware malfunctions.
L3 – Expert support
If the problem cannot be fixed by L2 helpdesk services then it is passed up to L3 staff. These are highly-trained engineers and specialists who may even have helped in the design of the product or service that has an issue.
An L3 technician seeks to find the root cause of a persistent problem and may rewrite system codes, reprogram applications, and establish new protocols to address usage issues. In general, L3 represents the highest level of in-house IT support.
L4 – Third-party support
If IT staff from L0 to L3 cannot find the solution to a user's problem, then the issue is generally referred to an expert outwith the organization.
For example, if a customer has an issue with online banking software and L3 is unable to help then they will instead often directly contact the IT team behind the online banking software for advice.
What to look for when choosing a helpdesk specialist
Your organization might not require outsourced helpdesk services across all levels of support. But whether you're looking for a light-touch helpdesk service to take care of the most basic queries or something much more comprehensive, there are still various qualities you should always look out for in the helpdesk specialist you choose to work with.
1. Proven industry-specific track record
The IT needs of companies vary substantially from one industry to another. It's best practice, therefore, to recruit an outsourced helpdesk service that has a proven track record of support for companies in your industry. That way, you can be confident that they understand the demands and specificities of the services you offer.
To help assess the experience and competence of a helpdesk service provider in your industry, ask them for testimonials from previous or current clients.
2. Services on offer
You need to be sure that services offered by the outsourced helpdesk provider not only meet your company's needs now but are also scalable for the future. As your company grows, it may be necessary to incorporate further helpdesk services and the provider you choose must have the capacity and competence to do this.
3. Robust SLAs, flexible engagement modules
The outsourced helpdesk service provider must provide the greatest amount of clarity possible as to the support they offer in the form of a service-level agreement (SLA). A well-defined and comprehensive SLA ensures everyone is on the same page so that operations can run smoothly and efficiently.
At the same time, the outsourced helpdesk service provider must offer flexible engagement modules so that you are not taking on services you may not require and that you can change the services you receive should the needs of your company evolve.
4. Understands and adapts to your organization's needs
An outsourced helpdesk service should be a strategic partnership with your organization. They must seek to understand your company's culture, ethos, and long-term objectives and use this knowledge to offer services tailored towards fitting in seamlessly and helping to achieve those goals.
It is not sufficient to simply offer manpower and infrastructure. A valued outsourced helpdesk service will also provide IT consulting services geared toward your company's success.
5. Continuous support and availability
IT issues can arise at any time but the cost of running an in-house helpdesk team around the clock is prohibitive for many companies.
That's why you need an outsourced helpdesk service that not only provides constant monitoring of your system's health but that also ensures 24/7 access to highly trained IT helpdesk technicians, every day of the year.
This also means that the helpdesk service provider furnishes you with a dedicated team that will always prioritize your company in the event of technical issues.
6. Helpdesk's location
Many outsourced helpdesk service providers are based overseas to lower their costs but this often comes at the expense of poorer customer service. Aside from potential language barrier problems, longer wait times are common. Plus, recruiting a helpdesk that's based in your region may prove useful should an IT issue arise that requires in-person support.
Outsourced helpdesk services with Vertikal6
Vertikal6 provides US-based 24x7x365 IT help desk services tailored to your organization's needs and priorities.
Our goal is to maximize your company's productivity and eliminate its downtime due to technical issues. We do this by taking a proactive approach to helpdesk services, integrating them with our monitoring services to ensure problems are rapidly diagnosed and resolved, even after hours and during weekends and holidays.
Our customer satisfaction rating of 98.4 percent attests to the value our helpdesk services provide for organizations large and small.
To find out more, get in touch with us to schedule a free IT strategy session and discuss how we can help you manage your helpdesk requirements.
Contact us to schedule a free IT strategy session today.
Click below or call our Rhode Island headquarters at: 401-825-4400.