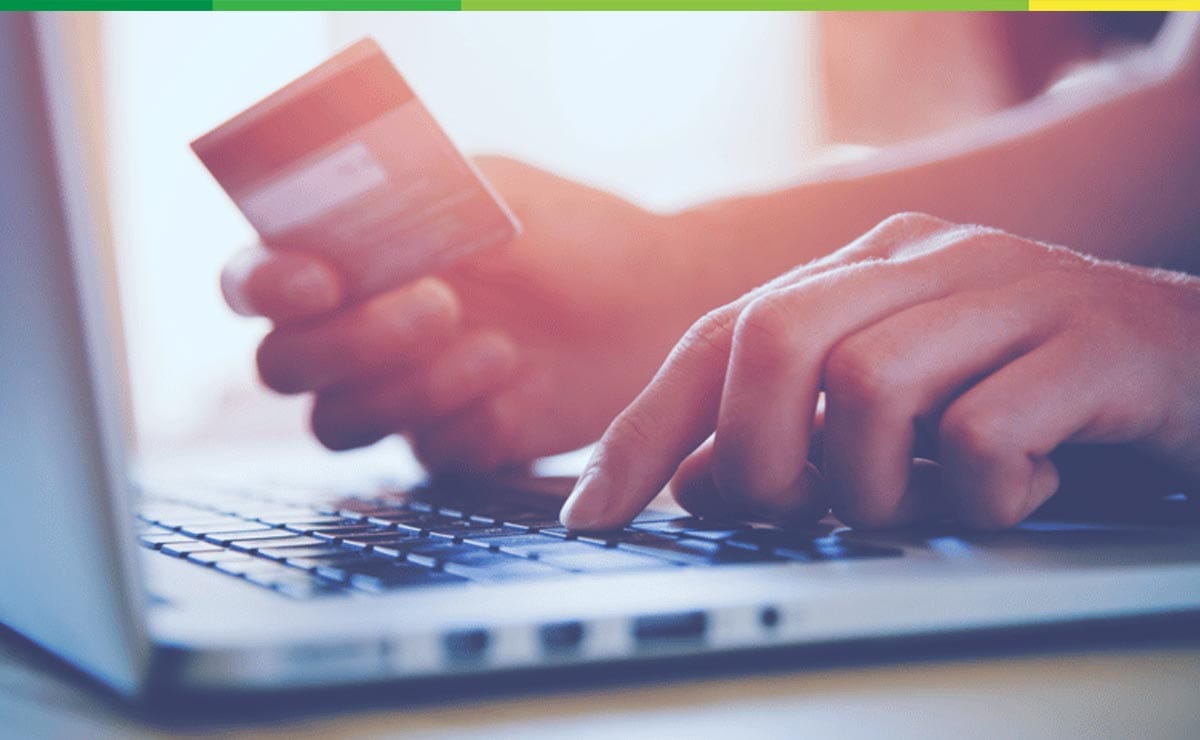 The internet has made shopping a much easier experience. You have much more choice and can buy anything you need from the comfort of your own home.
Unfortunately, it's also become much easier for criminals to conduct successful online shopping scams. As a consumer processing so much information while shopping online, it can be hard to see every red flag.
It seems that every time people catch onto an online shopping scam, another pops up. Even if you're not on an "online shopping site", you can still fall victim to one of these scams. Social media sites are inundated with get-rich-quick schemers looking to sell false goods or services.
Given the reality of the internet, you need to become more knowledgeable and aware to avoid shopping scams. Here are some of the steps you can take to keep yourself safe.
How to avoid online shopping scams
There are several preventative measures you can take to protect yourself against online shopping scams.
Secured Sites Only. If you visit an online shopping site, check the link at the top of your browser. If you see "https://" at the beginning of the link, the site is secure. It means that anything you enter into the site is encrypted, offering protection from criminals. However, don't assume that all secured sites are safe…
No SSN. No legitimate online shopping platform needs your social security information. Never provide it to an online store.
Background Checks. Not all new businesses are bad, but if a site has a history of positive feedback from customers, it's less likely to be home to scammers. Neutral platforms like the Better Business Bureau and Smart Shopper are great resources for checking a company's reputation.
Too Many Promises? If it sounds too good to be true, it usually is. Scammers play on our hopes and dreams to extract value from us. Beware of promises or value propositions that are unrealistic.
Caution with Wi-Fi. Public Wi-Fi networks are fine for many things, but using them for online shopping is potentially dangerous. Areas with public Wi-Fi networks are among attackers' favorite hunting grounds. Your data is not encrypted and it's easy for them to access your device. Sometimes, they even create a Wi-Fi network that appears safe and public. However, once you connect to their password-free network, they have access to your device and your data.
"Contact Us". Are the contact details on the site legitimate? If you've never used a website before, you can gauge its legitimacy by contacting the business directly using the details provided on the website. You can also match phone numbers with phone directories. That way, you can also ensure the listed address is the one for which the phone number is registered. Small details like this can help you to identify untrustworthy websites.
Check Card Statements. It's important to regularly check the bank statements of the cards you use to shop online. This is the only way to spot suspicious activity and start determining if you've been the victim of fraud.
Use a Credit Card. It's far easier to cancel a charge on a credit card than it is with a debit card. Once the money is removed from a checking account, it's much more difficult to recover. Credit card companies have processes for reversing charges relatively quickly.
What to do if you fall victim to online shopping scams
The first thing to do is recover your losses.
If you find charges on your credit card that you do not recognize, call your credit card company immediately. Let them know what happened and ask for a fraud investigation. They will investigate the matter for a few days and reverse any fraudulent charges. They will also take additional action to prevent any further losses. This normally means they will cancel your card immediately and send a replacement.
If you didn't use a credit card, you can often still recover your lost funds. For example, PayPal Buyer Protection will cover you for undelivered orders.
To help others avoid falling victim to the same scam, you can report the merchant. If you bought from an online marketplace like Amazon or Facebook Marketplace, it's easy to report the merchant to the platform. The platform will likely also help you investigate. A police report is often called for in these situations as well as those where you don't have recourse to a marketplace platform.
Contact us to schedule a free IT strategy session today.
Click below or call our Rhode Island headquarters at: 401-825-4400.