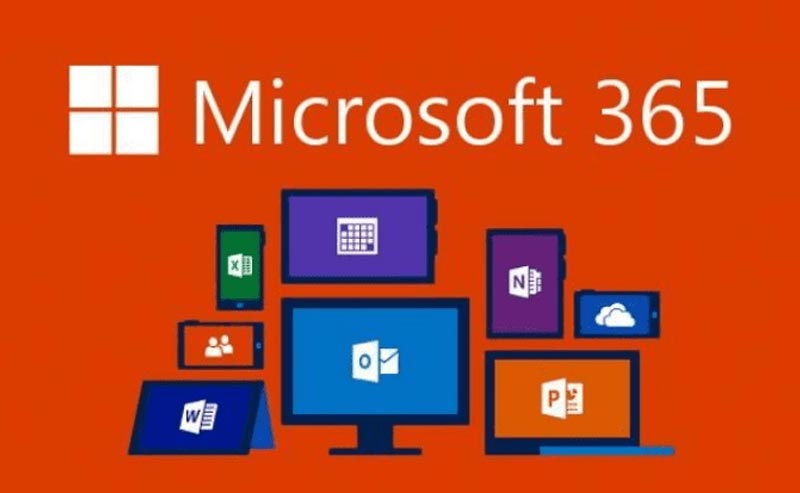 Microsoft 365 is one of the most popular software products in the world, with more than 200 million monthly active users. Microsoft is known for its suite of useful applications that make offices around the world run more efficiently.
As a company that provides software that handles sensitive business data, Microsoft provides regular security updates and features that help users protect themselves against the ever-growing cybersecurity threats we face today.
Despite Microsoft's constant updates to its signature Microsoft 365 suite, security risks are always present. Like Microsoft, the cybercriminal underworld is always adapting and becoming more effective. For this reason, Microsoft provides users with numerous security features that further help to minimize risk.
When properly configured, Microsoft 365 is among the most secure programs in the world. So, let's investigate the steps you can take to keep your accounts secured.
1. Multi-Factor Authentication
Authentication is a critical component of modern cybersecurity. If a criminal really wants to, they can find a way to get your static passwords. A username and password, when used on their own, constitute an outdated authentication process that can be bypassed with relative ease.
Multi-factor authentication means using multiple authentication methods, instead of solely requiring a username and password to access your account. Examples of alternative authentication methods include:
One-time codes sent by SMS
One-time codes sent by email
Biometric authentication
Setting up multi-factor authentication is a quick and easy process. You will first need to change a few settings.
2. Account Permissions
With large organisations in particular, giving all users full admin permissions can be risky. Instead, consider providing full access only to those who need it, and provide a more limited access level to all other user accounts. Admin accounts should be used for administrative tasks, and all other tasks should be completed on a non-admin account.
3. Use Caution When Auto-Forwarding Emails
Criminals who attempt to phish or steal information often take advantage of email auto-forwarding. All they need to do is gain access to your email one time. From there, they can have all of your emails automatically forwarded to an address of their choosing, without you even being aware.
You can avoid this critical problem by disabling auto-forwarding or by customising your settings. Go to the mail flow section of your exchange admin centre to create auto-forwarding rules.
4. Mailbox Auditing
Emails are at the center of many forms of cybercrime. That's why you have to be careful with email addresses, and why you must stay on top of all mailbox changes taking place within your organization.
Microsoft 365 comes with mailbox auditing enabled, but only for versions after January 2019. You should check your settings and ensure mailbox auditing is enabled.
Once mailbox auditing is enabled, you can track actions taken by all users. Keep an eye open for suspicious activity.
5. Use Caution When Sharing
Most Microsoft 365 users are configured to share files by default. SharePoint and OneDrive are designed to be used for internally sharing documents, and while this vastly improves efficiency, it also creates some risks.
You can change your sharing settings so that documents are only shared within specified domains. This is an important step because if someone gains control of just one entry point, they can leak all of your documents onto a public cloud. Sometimes, accidental data leaks occur as well.
Changing your SharePoint and OneDrive settings will help you avoid these problems.
6. Third-Party Integrations
Third-party integrations are the last of the external features that are likely to cause security breaches. If you want to use unofficial Microsoft 365 add-ons, put them through rigorous cybersecurity testing first. There are plenty of safe third-party integrations, but it's important to remember that external add-ons aren't as well accommodated by Microsoft 365 security features.
7. Training
Tools are only as effective as the people using them.
There are many inherent features that make Microsoft 365 safe. However, security training can help ensure your staff understands how to use them. Training also involves practising common safety measures that will be used for the entire working day.
Security training covers all aspects of workplace security. The best training programs focus on the most common threats to individuals and businesses, especially email best practices. Training programs can also cover a wide variety of threats, including physical security in the workplace.
8. Microsoft Secure Score
For added protection, you can take advantage of Microsoft Secure Score.
Microsoft Secure Score is a Microsoft 365 analytics tool that provides a total 'score' that represents your current security situation. The tool breaks down every factor that goes into your total score. That way, you will know exactly where your weak points are as well as your broader security performance.
This is a great tool to use if you manage other employees. User behaviour is also monitored and factors into the final score.
Microsoft maintains a top-notch security apparatus. To make sure you are as secure as possible, it's worth taking time to understand the many features that the software has to offer. With a few changes to your settings and a few precautious habits, you can go a long way to protecting yourself and your data.
Contact us to schedule a free IT strategy session today.
Click below or call our Rhode Island headquarters at: 401-825-4400.