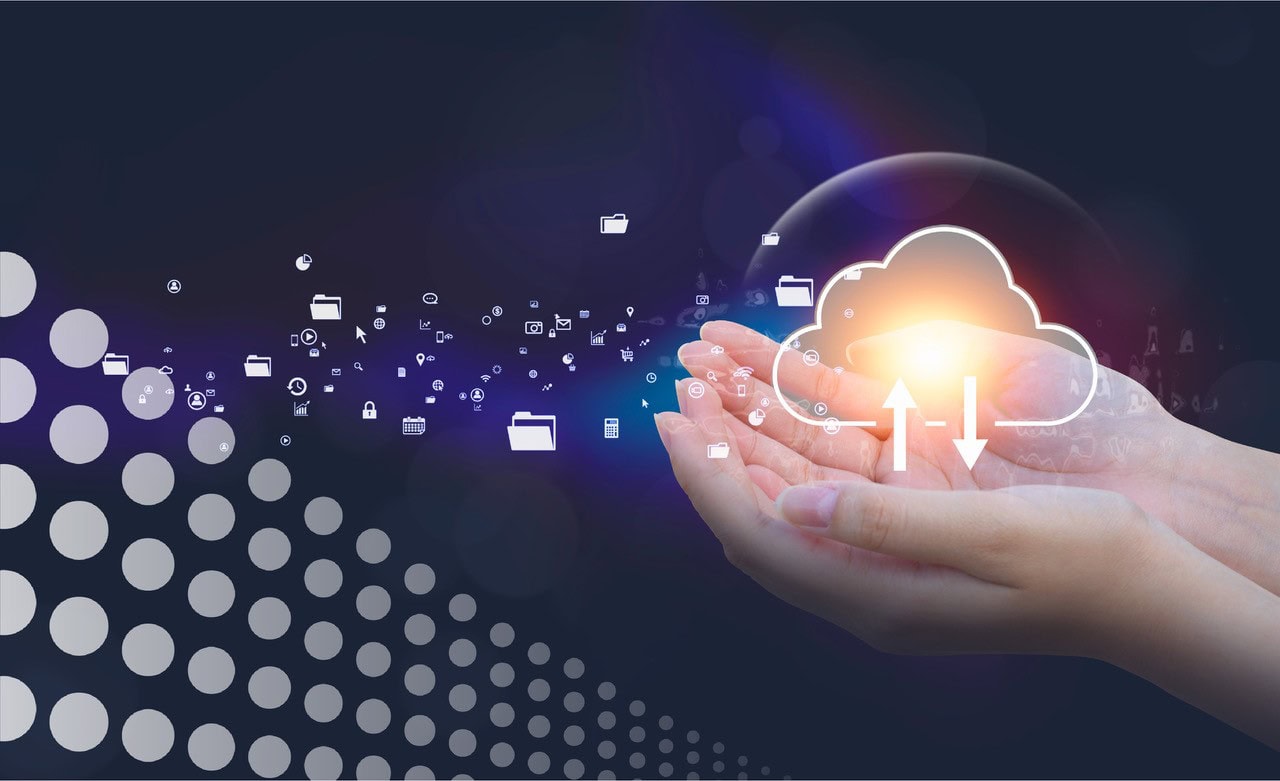 The adoption of cloud technology has transformed the way businesses operate, making it easier for organizations of all sizes to manage their data and applications.
Getting to this point isn't necessarily straightforward though. Migrating from in-house servers to the cloud, whether this involves several key assets or all organizational data, computing capacity and applications, can be a complex process that requires careful planning and execution.
As such, businesses require reliable cloud migration tools to make the process easier, faster and more efficient. This guide provides an overview of the best cloud migration tools available in 2023 and outlines how they can help streamline the cloud migration process.
What is cloud migration software?
Cloud migration software refers to a set of tools and applications that facilitate the movement of data, applications and other business-critical systems from a local infrastructure to a cloud-based service, without impacting the organization's day-to-day operations.
To many, this might seem like little more than a tweak in a company's IT infrastructure. However, the rapid rate of investment seen in cloud technologies in recent years indicates something much more significant is going on.
Between 2020 and 2021, the global cloud market grew from $64.3 billion to $90.9 billion; a 41 percent increase.
According to Flexera, 92 percent of organizations either have a cloud strategy in place or one that's in the works. Digital Ocean, meanwhile, found that 65 percent of small and medium-sized businesses (SMBs) became increasingly reliant on cloud services as a result of the pandemic and that for 92 percent of these SMBs, this reliance has continued to increase post-pandemic.
Why is cloud migration beneficial to businesses?
Clearly, the adoption of cloud technology is a boon for businesses across various industries, operating at various scales. But what exactly are the benefits that cloud services provide?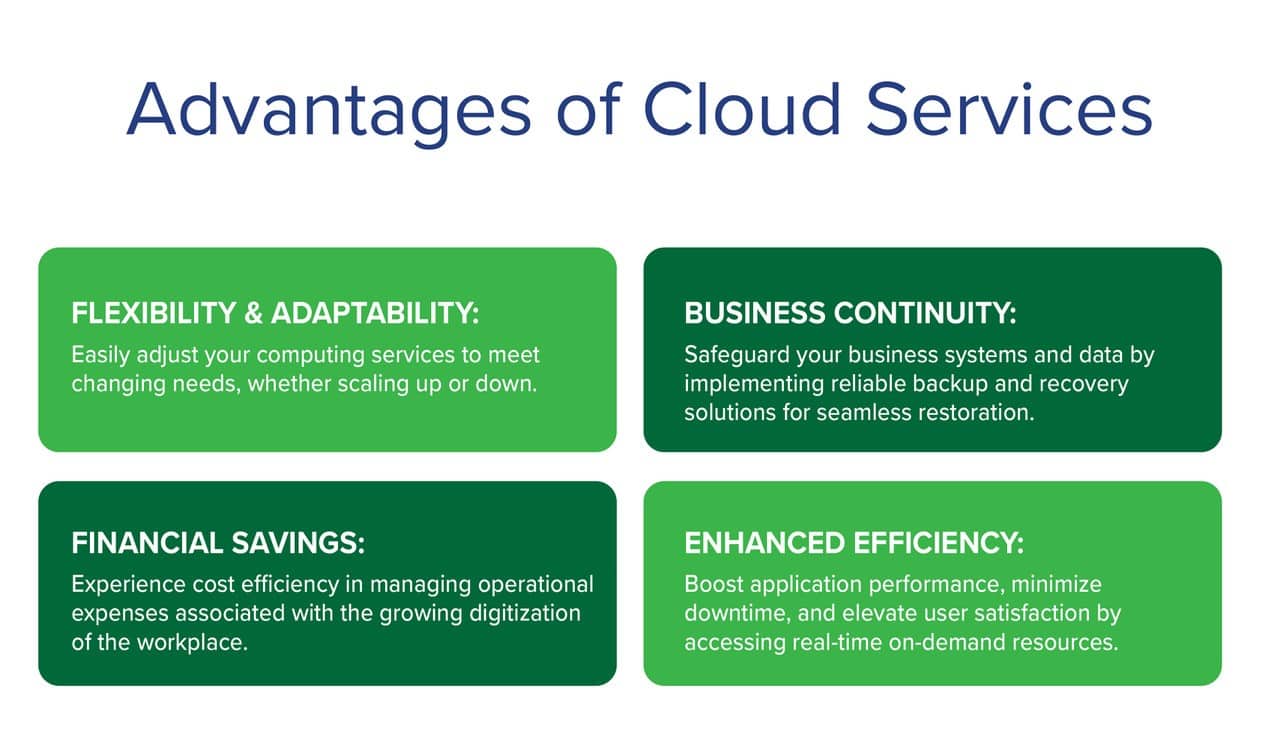 Scalability and Agility
Adopting cloud technology allows businesses to take advantage of the scalability of cloud platforms. They are no longer restricted by their own internal server capacity. This enables them to scale up or scale down their computing resources and services as required.
Cost Efficiency
On-site IT infrastructure that is up to the standards demanded by the increased digitization of the workspace is a huge cost, especially for SMBs. Turning to cloud technology instead means businesses can make significant savings on these operational costs.
Disaster Recovery
By migrating data to the cloud, businesses can ensure data backup and disaster recovery, facilitating the restoration of crucial business systems and data in case of a disaster.
Cloud platforms help with disaster recovery by providing readily available infrastructure and data backup services. This means organizations can recover from disruptions more quickly.
Improved Performance
Cloud services can improve application performance, reduce downtime and enhance user experience.
For instance, the scalable infrastructure afforded by the cloud means the required computing resources can be made available on-demand and in real-time to meet the needs of the user.
6 best cloud migration software in 2023
To take advantage of these benefits, your organization needs to choose the right cloud migration tool. Now that cloud services are such a huge industry, there are many to choose from.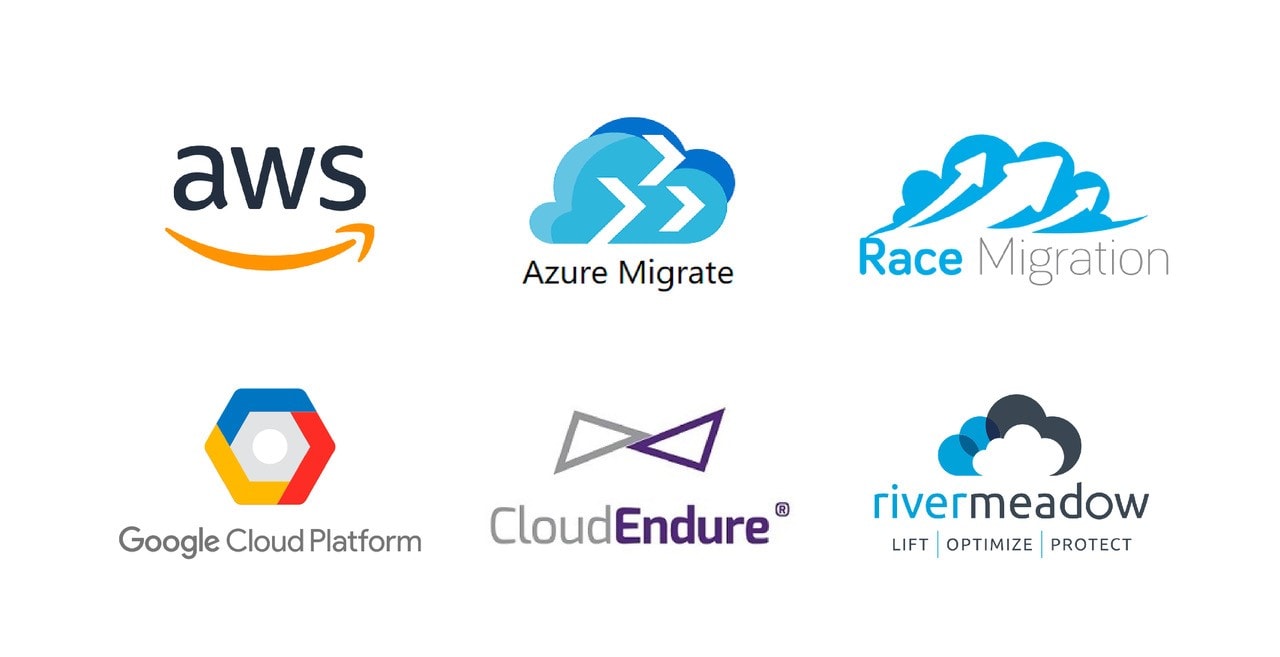 To help you decide which might work best for the needs of your business, we've put together a list of the six best cloud migration software available in 2023.
1. AWS Migration Services
AWS Migration Services is powered by Amazon, providing migration support, computer resources, onboard applications and automation support even across platforms such as AWS, Azure, and Google Cloud.
The software offers a range of migration options, including a lift-and-shift or re-platforming approach and re-platforming with some minor code adjustments and testing.
The tool also provides support for manual migrations and can help with complex workloads. It's also possible to carry out a pre-migration assessment to help identify migration challenges and determine migration compatibility.
Pros:
Supports different migration options to suit specific migration requirements
Provides a managed service that simplifies migration planning and execution
Supports several cloud platforms, giving organizations a choice in where to move their applications and data
Cons:
The cost can be high, particularly for organizations with large migration requirements
Limited customization options
Complex tool that may be ill-suited to organizations unfamiliar with AWS
2. Azure Migrate
Azure Migrate is a cloud migration tool that's primarily focused on the Microsoft ecosystem.
It provides an end-to-end migration approach that includes a thorough pre-migration assessment, migration planning with cost estimation and compatibility checks, as well as a guided migration process.
Azure Migrate also allows multi-cloud migration that supports AWS and Google Cloud, configurable migration options on Azure, as well as hybrid, and private cloud implementations.
One of the main advantages of Azure Migrate is the enablement of lift-and-shift or re-platforming migration methods. This approach allows for a faster migration process but may require longer-term optimization to reduce the cost of the cloud.
Pros:
End-to-end migration approach
Multi-cloud support
Flexible migration options
Cons:
Mostly suitable for businesses in the Microsoft ecosystem
Potential for high costs after migration
Limited customization options
3. Google Cloud Platform
Google Cloud Platform (GCP) provides several migration tools that allow businesses to move their data, applications, and other critical business systems to the cloud.
These tools aim to ease the migration process by providing end-to-end automation support and a range of customization options to suit specific business needs.
One of the key benefits of GCP is its extensive support for a wide range of databases and storage systems. However, a limitation of these tools is their limited support for certain operating systems and software codes. In addition, managing the infrastructure and associated costs can be challenging for some users.
Pros:
End-to-end automation support
Variety of migration options
Extensive support for databases and storage systems
Efficient data transfer
Cons:
Limited support for certain operating systems and software codes
Limited customization options
4. CloudEndure
CloudEndure, which was acquired by AWS in 2019, provides an all-in-one automated migration process that mainly focuses on hybrid and multi-cloud migration.
It minimizes downtime by providing continuous source data replication, making the migration seem effortless while delivering real-time data transmission and a seamless switchover. CloudEndure supports various cloud platforms like AWS, Azure and Google Cloud.
It offers a pre-migration assessment that includes cost estimates while delivering the proposed migration plan.
Pros:
Automated migration process
Continuous source data replication
Supports multiple cloud platforms
Cons:
Limited customization options
Can be costly for some businesses
Potential for compatibility issues during migration
5. RiverMeadow
RiverMeadow emphasizes delivering automated migration support while supporting complex migrations without manual intervention.
It offers pre-migration assessments that aid in data and application dependency mapping, bandwidth and network configuration before providing customized migration planning suited to an organization's unique migration requirements.
RiverMeadow is built to support multiple cloud platforms like AWS and Azure, while providing support to several endpoint configurations, with an emphasis on hybrid cloud migration.
Pros:
Automated migration support
Customized migration planning
Supports multi-cloud and hybrid cloud migration
Cons:
Limited post-migration optimization recommendations
May be expensive for small-scale migrations
6. DynaCenter
DynaCenter supports a range of migration options, from simple lift-and-shift migrations to complex hybrid-cloud migrations for larger organizations.
With DynaCenter, organizations can migrate their applications without changing the application architecture, which minimizes the time and costs spent on post-migration optimization.
It also offers post-migration analytics that provides a comprehensive overview of the migration process while continuously optimizing post-migration resources over time, ensuring costs are kept at a minimum.
Pros:
Supports multi-cloud and hybrid cloud migration
Provides several migration options to suit specific migration requirements
Continuously optimizes resources even after the migration process
Cons:
Expensive tool that may be unsuitable for small and medium-sized businesses
Limited support for certain operating systems
May require extensive professional input to integrate into the existing infrastructure
Cloud Migration Services with Vertikal6
These may be six of the best cloud migration software tools available in 2023, but choosing the right one requires a thorough assessment of your organization's migration requirements, considerations and budgetary limitations.
This is no small task, and it's a decision you need to get right if you want to fully harness the power of cloud services to grow your business, streamline operations, and boost user engagement.
At Vertikal6, our cloud migration consulting team has seen it all and can take the unique needs of your organization into account to develop a customized migration plan that ensures a quick and cost-effective transition.
To find out what we have to offer and how your organization can benefit from our cloud migration expertise, get in touch with us to arrange a free strategy session with no obligation.
Contact us to schedule a free IT strategy session today.
Click below or call our Rhode Island headquarters at: 401-825-4400.