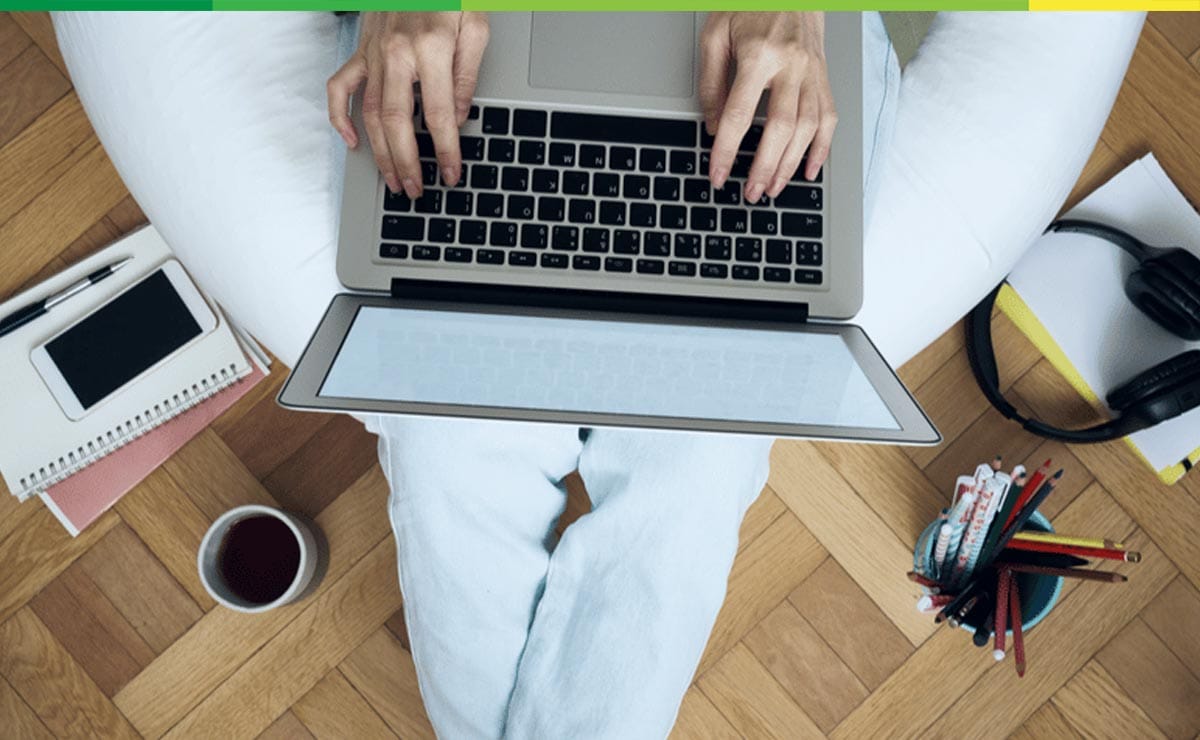 For most people, being able to work from home is a recent development. While some of us are used to balancing our work and personal lives under the same roof, for others it's a difficult transition.
One of the greatest concerns among both employers and employees is work from home productivity. Working from home requires you to remove the old mental barrier between your home and your office. The office is where you work, and your home is where you rest, right?
The good news is that working from home is something that most people enjoy. It's the preferred choice among employees who have the option. It's also argued that working from home leads to improved employee productivity, although some people take to it better than others.
If you think you are one of the people who struggles with productivity, try to implement these work from home best practices.
Work from home productivity tips
1. Recognize the difference
Working from the office and working from home are not the same. Trying to pretend they are won't work. Instead, recognize how your home and office are different and adapt to those differences to optimize your efficiency and productivity.
2. Have a home office routine
Regardless of your work location, your workday needs a routine to function. The good news is that when working from home, you don't need to worry about grooming and getting dressed and presentable to the same extent as you would when going into an office. That's not to mention the additional benefit of being able to avoid rush hour traffic or crowded public transport. To ensure you're productive when working at home, you will need a new routine centered around your new home office.
Your routine should normally surround the infrastructure your company provides. Talk with your manager about common communication times and methods. It's normal to ask for guidance surrounding your work-from-home schedule. Then, you can decide to get up at a time that best suits your circumstances.
Knowing the common work hours you have with your coworkers, you can create a new routine to maximize your work from home efficiency. You can build your personal and family routines around this new infrastructure. With the time you'd normally spend commuting taken out of the picture, building a new routine should be even easier.
3. Make your office comfortable
While you need comfort, you can't allow distractions into your home office space. Minimize the presence of any items that take your mind off work.
While you may feel inclined to create the entire layout of a traditional office, you might not need to. For example, if you're working from home, you likely don't need too many filing cabinets or traditional office supplies. You can keep your layout minimalistic.
In addition to physical comforts and distractions, you can co-opt productivity software into your home office setup. Your employer may already have you working with productivity software, but for your own help, you can use programs that block certain distracting websites during work hours. There are countless ways the internet can help you to stay focused on work. If you're concerned about too many online distractions, one of these apps can help.
4. Maintain regular communication with coworkers
One of the biggest issues with working from home is mental health. A large part of the problem is a lack of communication. Social isolation, especially when coupled with financial difficulty, is an unhealthy combination.
Speaking with colleagues can help you stay in touch with the broader social infrastructure an office space provides. It also helps promote teamwork, which is great for productivity. Some companies are already implementing team-building exercises into their regular routines. This type of exercise has been shown to promote productivity and boost morale. Staying in touch and communicating with coworkers can help resolidify the purpose of your job.
5. Pay attention to your health
Poor health, whether physical or mental, will hurt remote work productivity. If you're already distracted and feeling isolated from coworkers and your company's mission, poor health will exacerbate those issues.
Regular physical exercise is important for your health. Even on busy days, it's important to set aside a small amount of time to stretch.
One of the ways working at home can damage productivity is by destroying your regular habits. When making the shift to working from home, it's important to have regular times for eating, drinking, exercise and general leisure. A balanced lifestyle that is centered around your health will ultimately lead to greater productivity. The freedom to create this level of regularity on your own terms is one of the things that makes working from home so great.
6. Keep your programs up to date
Lastly, remote work requires you to be responsible for updating your programs. Keeping software updated to the most recent versions is critical to keeping up with your colleagues and your security.
The shift to working from home has opened a new wave of cybersecurity threats. Without the network security infrastructure of your old office, you may be at risk. Nothing ruins work-at-home productivity like a cyber attack. So, keep your programs up to date to keep your data better protected. Work from home productivity tools also need to be updated so you can maintain efficiency.
Contact us to schedule a free IT strategy session today.
Click below or call our Rhode Island headquarters at: 401-825-4400.