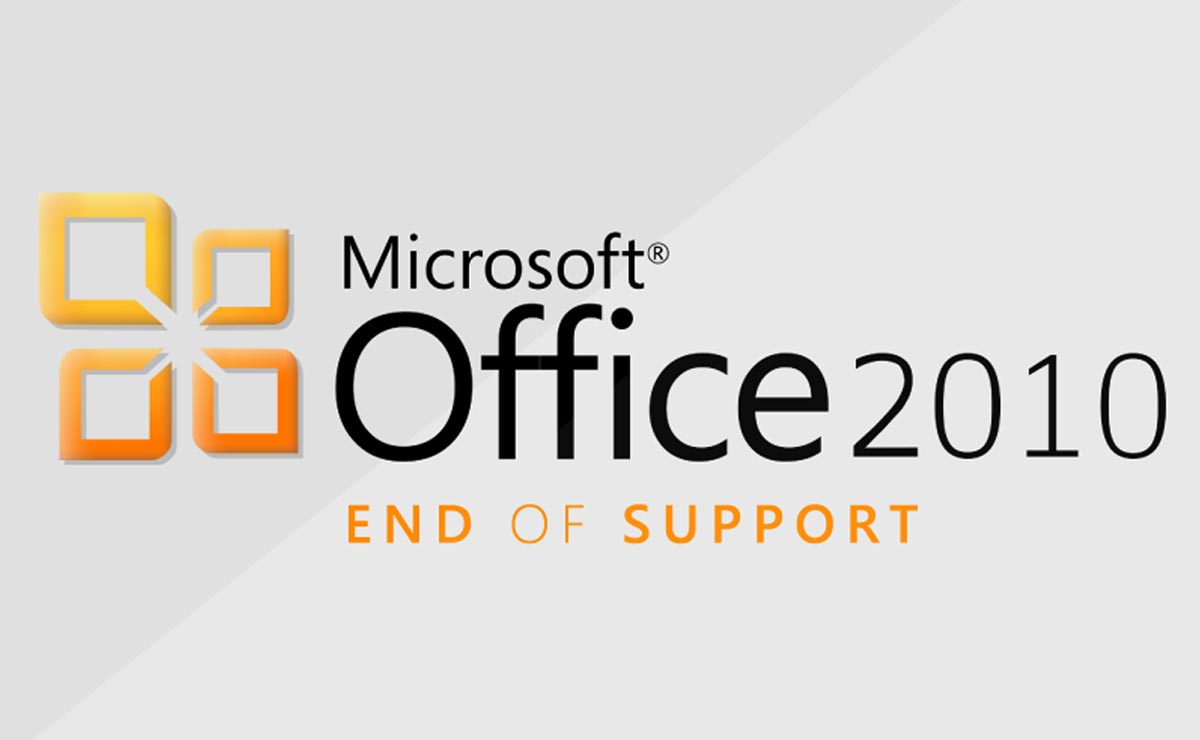 Microsoft Office 2010 stands out among the many updates to the classic office suite. In fact, 2010 is the most popular version of the software. According to a poll by Spiceworks, 83% of organizations around the world run it in some capacity on their networks.
Unfortunately, despite its incredible global success, Microsoft has ended support for its 2010 suite. This change came into full effect on October 13th of 2020. If you use the software, this has several serious implications for you.
What does the end of support mean for you?
The end of support for MS Office 2010 had a few immediate effects.
You can no longer receive technical support if you have any issues with your Office 2010 suite. This includes bug fixes and security updates.
The most important thing to note is that Office 2010 no longer comes with security updates. These regular updates from Microsoft serve to protect their users from viruses, spyware, and other malicious software. With its technical support now over, Office 2010 no longer offers updated protection against new threats.
Other technical support functions that have been discontinued include software updates and phone or web chat tech support. Microsoft has even removed a substantial amount of the online content they published to help Office 2010 users troubleshoot on their own.
Lastly, Microsoft has also removed Office 2010 from their official site, meaning it's no longer possible to purchase or download the official version of Office 2010
Can I stay on Office 2010?
If you're truly set on Office 2010, you can continue using it, but only if you are willing to accept the associated risks. Microsoft is normally very thorough in its patching process. It constantly catches up with evolving cybersecurity threats and covers previous weaknesses.
Without Microsoft's protection, you will need to run your own high-quality antivirus software. There are several great options for you to choose from. While Microsoft's security is highly effective and designed specifically for Office, you can still get most of the protection you need from third-party software.
The next challenge you need to handle if you want to continue with Office 2010 is compatibility. Now that Office 2010 is missing out on the new patches, it may become incompatible with newer file formats and programs. You can often handle this by exporting your content from Office 2010, but realistically, incompatibility will become increasingly problematic over time.
Apart from these potential issues, Office 2010 is just as usable as it was before. You can continue to use the software as you did before, but you must account for the new shortcomings that arise from a lack of security and updates.
What are the alternative options?
While having to upgrade your systems from Office 2010 could be perceived as an inconvenience, doing so means you can upgrade to a version of Office that offers even more advanced capabilities and functionality: Microsoft Office 2019 or Microsoft 365.  Alternatively, for those with very basic needs, Microsoft Office Online is available free of charge and includes web-based versions of Word, Excel and Powerpoint.
Office 2019
Microsoft Office 2019 was the next major version of Office to follow after 2010. It offers loads of new features when compared to 2010, and the Office Home & Business version can be purchased for a one-off cost of $249.99 per license.
Microsoft 365
Microsoft 365 (previously known as Office 365) was the version that followed Office 2019, and with its launch came the shift to a completely subscription-based pricing model. Rather than paying a large one-off cost, as with Office 2010 or 2019, Microsoft 365 comes with a lower but recurring annual cost.
When comparing whether to go for Office 2019 and Microsoft 365, Office 2019 will be the more cost-efficient option over the long run since the one-off cost will end up lower than the accumulative cost of an ongoing, annual subscription. However, Microsoft 365 comes with the benefit of receiving ongoing updates that continue to enhance the functionality offered, and will guarantee maximum compatibility long into the future. For most users, the benefits provided by Microsoft 365 will outweigh the additional cost.
Final Thoughts
If you would rather not invest in a newer software version at the moment, you can continue using Office 2010 for now, but it means having to accept that it will be more difficult and costly to find solutions to any technical issue that arise, issues with incompatibility will eventually be likely, and you'll have to make sure you run anti-virus software to make up for the lack of security updates.
Our recommendation, however, would be to update to a version of the software that is actively being updated and supported. It will require a little more investment, but it will be more than worth it in the long run.
Contact us to schedule a free IT strategy session today.
Click below or call our Rhode Island headquarters at: 401-825-4400.